The garden outside the Crescent's conservatory was gorgeous. We hit it at the magic hour exactly, so these came out very nicely.
Here I am, enjoying the sights.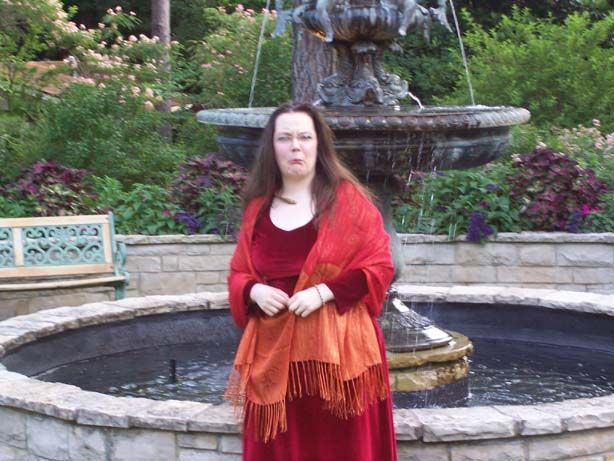 I had just noticed the dead bird floating in the fountain.
( But wait! There's more! Act now! )
Catch you all later with a real update!