The Actual Bear is only $595 away from goal on her fundraiser.
That is really close!
She is having a rough week, though. She caught my cold (I'm so sorry) and has been missing work and thus missing the money from work, among other things. Annnnnd there's the matter of her car:

My car is not as badly damaged as I initially thought. The headlights are okay, and with the help of a friend and some tools, the fender only scrapes the tire when I hit a dip or a bump. But I still need to get it taken care of. I had wanted to use this money to replace my stolen possessions, but I will probably end up using it to fix my stupid car. My car is my moneymaker. I'm a pizza delivery person. I NEED my vehicle in as good a shape as it can be.
So, yeah,
we still need help
. Thank you for everything you've done so far.
These are her asshole cats, by the way. Sideon "Sid" the mini-panther, and Raleigh "Slutlegs" Beckett. And Harley (the black and white) who is a princess, not an asshole.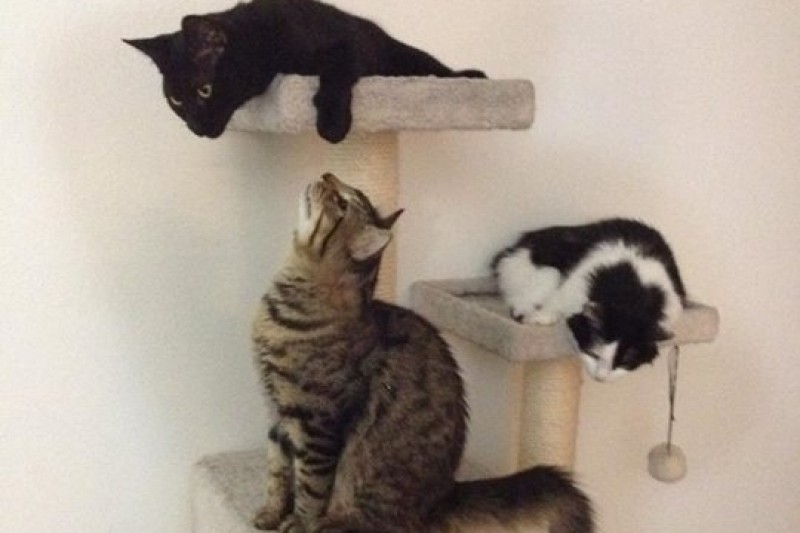 These guys and their mom need to be in an actual apartment.
If you can boost or donate, please do.
Here is the Tumblr post
for you to reblog if you have a Tumblr.
If you can't donate via Gofundme, you can paypal her directly at sarahconley01@gmail.com.